Why the AffloVest?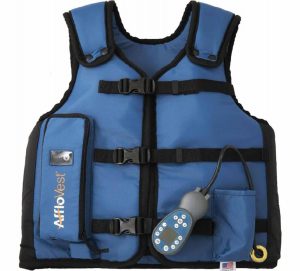 Portability
The option to perform your therapy anywhere! No hoses or generator for easy travel and setup.
Comfort
Quiet during operation and without the airbladder squeeze!
Lightweight
The lightest Afflovest weighs only 5 lbs. Fits chest circumference from 18″ to 65+" (XXS-XXL).
Insurance
Approved by Medicare, Medicaid, and private health insurance plans.