Categories: Home, Parenting
July 9, 2019
The heat is on, and as we all know, staying hydrated is key to not losing your cool. While water tops the list as the smartest beverage of choice (especially if you're pregnant or breastfeeding), sometimes the dog days of summer call for a bit more flavor. Here, we're serving up delicious drink recipes for the whole family, including mom-friendly mocktails and healthy options for babies and kids.
Keep things simple with Watermelon Lemonade. Just combine your favorite store bought lemonade like All Natural Simply Lemonade with watermelon juice, and add a few frozen watermelon chunks for a refreshing thirst quencher. And if your little one is over eight-months old, she can enjoy her own special watermelon drink, too! Blend three cups of seedless watermelon chunks with a tablespoon of homemade date syrup for a slightly sweet juice that's also nutritious.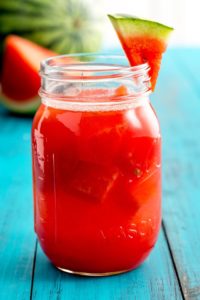 Follow this Fizzy Fruity Floats recipe for a fun drink and dessert in-one that kids of all ages are sure to love. Made with vanilla ice cream and your favorite fruit soda, it's a juicy twist on the classic (which is also always a good idea). And for a lighter treat, opt for frozen yogurt instead of ice cream.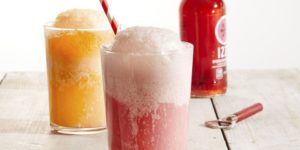 For a more filling and drinkable snack, this Peanut Butter and Fruit Smoothie is sure to become a family favorite. Peel and freeze some bananas ahead of time, and use your milk of choice for a healthy and protein-packed smoothie that's easy to make.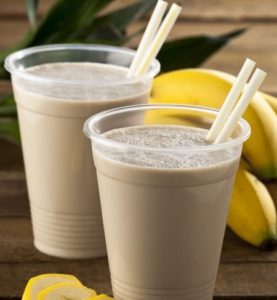 Speaking of smoothies, this Strawberry Banana Lactation Smoothie includes three milk-boosting ingredients (oats, brewer's yeast, and flaxseed) to help increase milk supply and keep you full until lunch!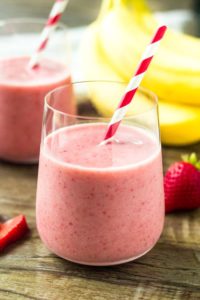 This Strawberry Basil Lime Cooler recipe combines club soda, lime wedges, strawberries, and fresh mint for a booze-free libation that's totally tasty. Or, you can make it 21+ by adding a shot of tequila, vodka, or gin.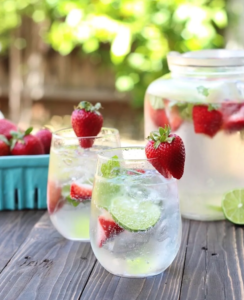 Show off your mixology skills and shake up a round of Lady Lavender's Mocktails at your next girls' night. Crafted with fresh grapefruit juice, lavender syrup, grenadine, club soda, and sprigs of basil and lavender, this drink tastes just as good as it looks.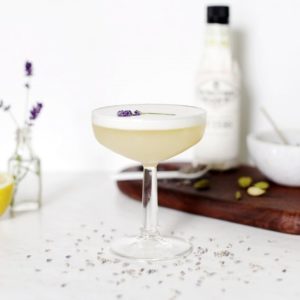 Though not technically a drink, your baby will love cooling off with these breastmilk popsicles. Made with puréed avocado and pear and of course, breastmilk, these cold treats not only provide a substantial amount of nutrition, but they also help to soothe sore teething gums. Plus, they can stay frozen for up to three months, making them an easy grab-and-go snack.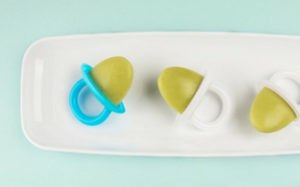 There's nothing like a cold drink on a hot day, and with these recipes, the whole family can beat the heat this summer. Cheers!
This post contains affiliate link(s). If you buy something through one of those links, you won't pay a penny more, but we will get a small commission. These affiliate links help our business continue to provide the best services possible. Thanks!