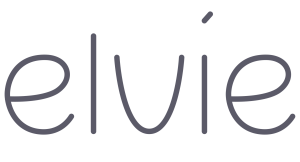 $199

Elvie Trainer is an award-winning Kegel trainer for your pelvic floor, a layer of muscles that supports bladder control, pregnancy, postnatal recovery, and intimacy. Regain confidence and feel like yourself again, faster.
Designed to cut out all of the guesswork, Elvie Trainer is an easy, fun, and effective way to strengthen and tone your pelvic floor anytime, anywhere.
The device connects to a free app that guides you through fun, 5-minute Kegel exercise workouts while visualizing and correcting your technique in response to your muscle movements. Alongside expertly designed pelvic floor exercises and personalized training programs, Elvie Trainer provides motivation via real-time feedback and viewable workout history.
Features
6 targeted exercises
4 different levels: training, beginner, intermediate, advanced
Gold standard pelvic floor biofeedback technology
Personalized goals and reminders
Viewable workout history and results
Rechargeable battery with carry case that doubles as a charger
Free downloadable app
Elvie Trainer is FDA registered, made with medical grade silicone, 100% waterproof and rechargeable.